Encora
Monday, 06 July 2009
The ENCORA network of networks has been integrated in the Venice Platform.
Several ENCORA services are maintained and up to date: Coastal Wiki, Contact Database

The Coastal Wiki : Internet encyclopedia for coastal and marine professionals

The Contact database : Register to the contact database for being known in the community of coastal and marine professionals and for obtaining an authorization for editing the Coadtal Wiki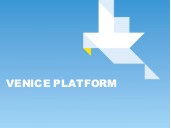 The Venice Platform : Follow-up of the ENCORA Coordination Action

European Action Plan : Recommandation of the Paris Conference. Actions to be taken for strengthening the knowledge base for sustainable development and use of coasts and use.